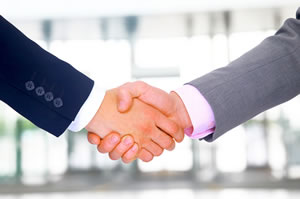 Thinking of trading binary options? When you're looking for a broker, one thing which is arguably even more important than reading the FAQ and terms of service pages is testing out the customer service team. If you can't get a hold of someone or the person you reach isn't helpful, you're probably not going to have a very good experience with a broker, even if they offer great features.
Here's a list of questions to ask yourself when you're dealing with a customer service team.
What avenues are available to reach the team?
Are there toll-free phone numbers or not?
Are there different email addresses available for different inquiries?
What about live chat?
The more ways you can reach an agent, the better. And obviously if those methods are free, that's superlative.
The Good Binary Options Brokers
A Word About Live Chat Customer Support – Is live chat for show or is it actually useful? We've checked out dozens of binary options brokers, and something like 80%-90% of them have completely un-staffed live chat desks, even during regular business hours. Sometimes they are even staffed by robots instead of real people, which is inherently dishonest. If the desk is staffed by a real human agent, that is something you should be pretty thrilled about. If that person is actually helpful, knowledgeable, patient and thorough, that's as good as it gets. Some live chat lines even have indicators to tell you whether or not they are staffed, or staffed in specific languages, at any given time.
If you call the phone number for customer service, are you greeted by a sales pitch, or does someone politely answer your questions and help you out without pressuring you to deposit money? Does the company force you to talk to someone on the phone by ignoring emails or live chat requests, only to hard sell you? Or is the phone line truly there for your convenience?
How about email? If you send an inquiry via email or using a web form, how long does it take the team to get back to you, and do they actually answer your question, or do they send you an off topic or automated email? If they say they respond in 24 hours, do they respond in 24 hours or do they take a week? Do they respond at all?
Once you've actually discovered how available customer service is, you need to gauge its quality. You have a right to expect not to be given a hard sell at every turn, and the people you deal with should be able to answer any and all questions you have about the broker and its features thoroughly and within a reasonable time frame, as well as answer queries about regulation and license numbers (if applicable). How many languages can you talk to customer service in? Can someone help you in your own language over the phone? On live chat? They should be polite and treat you with esteem. When you invest your money, your broker is effectively borrowing it from you, so that means that you're doing them a favor, and whether they're a large company or a small one, they owe you the utmost respect and clarity.
We have worked with many brokers and the best customer support award for 2012 (if we had such a thing) would go to Banc De Binary. The customer support is great. If you can swing the $500 minimum deposit then Banc De Binary is going to be on your short list if having good customer support is important.
Bad Customer Service – Avoid Them