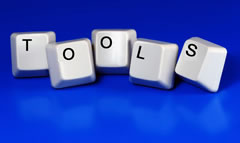 Binary options websites usually have some kind of educational tools and resources available to new traders. This is often a selling point, not because the same information may not be available elsewhere, but simply because it demonstrates good will on the part of the broker. And in some cases, it can mean value added, especially when there is one-on-one training or trader alerts available for account holders who deposit more money when they join the site.
What's A Good Resource?
What types of resources should you be looking for? Some resources are pretty basic, and honestly not that important. You should expect an FAQ, glossary, and some basic how-to pages, but out of those things, it's really the FAQ that's most important. These aren't trading resources, though—these are website resources. Some sites try to pass off "how to use our site to trade" materials as resources which are actually teaching people how to make intelligent trading decisions. It's not the same thing, however; it's much easier to learn to use a site than it is to learn how to trade binaries successfully (source).
Additional resources that are helpful include expiry calculators, economic calendars, daily and weekly market analyses, blogs on trading, and articles on trading techniques. Other good resources might include eBooks and trading videos. These resources again however should actually help you learn how to trade, not how to click your mouse. They should be the start of your education and not the end of it, too. The presence of these resources should help you evaluate the company itself. Do they seem like they're looking for long-term customers? Or customers who aren't going to plan their trades at all? More resources indicates a desire to find customers who will actually learn how to trade. That's a broker which is potentially less likely to rip you off.
Trade Alerts Could Be Helpful
Trade alerts are potentially helpful as well, though we recommend that you plan your own trades. If you do use trade alerts, you should trade them using your own discretion, and only trade them if you know how and why they work. Planning your own trades keeps you involved in your trading, though, and gives you a better chance of noticing in time if your trading method isn't working in current market conditions. With trade alerts, you might not see things going south until it's too late. No method is perfect, including those which trade alerts are based on. Taking responsibility for your own trading decisions also can help you to stay honest and accountable.
You Can't Go Wrong With One-on-One Training
One on one training is a great feature which a few brokers offer to members who make larger initial deposits. You can find out about features like this on pages which summarize account tiers. Your standards for one-on-one training should be the same as they are for other resources. You aren't looking for someone who can just tell you how to use a website. The best one-on-one training will help you to learn how to actually make sound trading decisions, find a good trading method, and stick with it.
You shouldn't rely 100% on the resources a binary options broker gives you to learn how to trade. If you want to be consistently profitable, you're only taking the first steps on a long journey toward market expertise and trading success. That journey will probably take you to many different internet and print resources. A large part of the learning will take place when you're testing trades as well, so learning is an active process. Trading resources on a binary options site can help you to evaluate the trustworthiness of a potential broker however, and that's another key step toward successful trading.
Head to TradeRush to check out their resources and tools!